Murgas ARC Hamfest
near Wilkes-Barre, PA
We appreciate your past support and hope you plan to join us on the first weekend in July 2021!
We plan on scheduling an ARRL VE Testing session in early July, pending the lifting of restrictions.

Email a Hamfest Question to the Club<
murgasarc@gmail.com
The 2021 Murgas ARC Hamfest will be held at
the Polish American Veterans, 2 South Oak Street, Wilkes-Barre (Plains) PA 18705.
It is just a few minutes from I-81 Exit 172B
Murgas ARC Hamfest 2021 (Google Map)

Located near the Mohegan Sun Casino at Pocono Downs, tons of lodging,
and near downtown Wilkes-Barre.

Flyer will be updated as soon as available. 2019 Flyer here for reference. All details correct except the date.

We're sorry but accommodations for overnight camping are not available!
Get a PDF Copy of our flyer here
Get directions from Google Maps
Download Detailed Printable Directions
We appreciate your past support
and hope you plan to join us again!

GPS Users enter "2 Oak Street, Plains, PA, 18705"

Detailed Directions:
Hamfest Directions from Route 81:
Take Exit 170B from Route 81 (Rt. 309 North) and continue past Exit 1, Take Exit 2 and bear right at end of exit ramp.
Follow directions below.

HAMFEST DIRECTIONS from North and West (Dallas, Tunkhannock, Williamsport via Rt. 118)
Take Rte. 309 South (Cross Valley) to Exit 2,
At BOTTOM of ramp TURN LEFT onto N. Washington St.
Follow directions below.

Continued Directions from Rt. 309 Exit 2:
Follow this N. Washington St. thru 1 traffic light and 2 STOP signs
(pass Hollenback Fire Station on left, Turkey Hill on right)
At the 3rd. STOP sign TURN RIGHT onto E. Main St. (Intersection is a 'T')
( Philly Subs on left and OLD Gulf gas sign on right)
This is about 1.1 miles from the 309 exit.
On E. Main St. you cross RxR tracks and Penn Lee Footwear is on the right. (About 3/10 mile)
Just past that TURN LEFT at the STOP sign onto Mayock St.
(There is a TWO GAL's Pizza shop on the corner)
Follow Mayock street cross over 2 RxR tracks and the Polish American Veterans is on the left.
(About 4/10 mile) ( just past old Plains Lumber on left)
Address: 2 South Oak Street, Plains, PA 18705
Watch for signs, Talk-in on 146.610 (-) PL 82.5

---
A drones eye view of the 2017 Murgas Hamfest.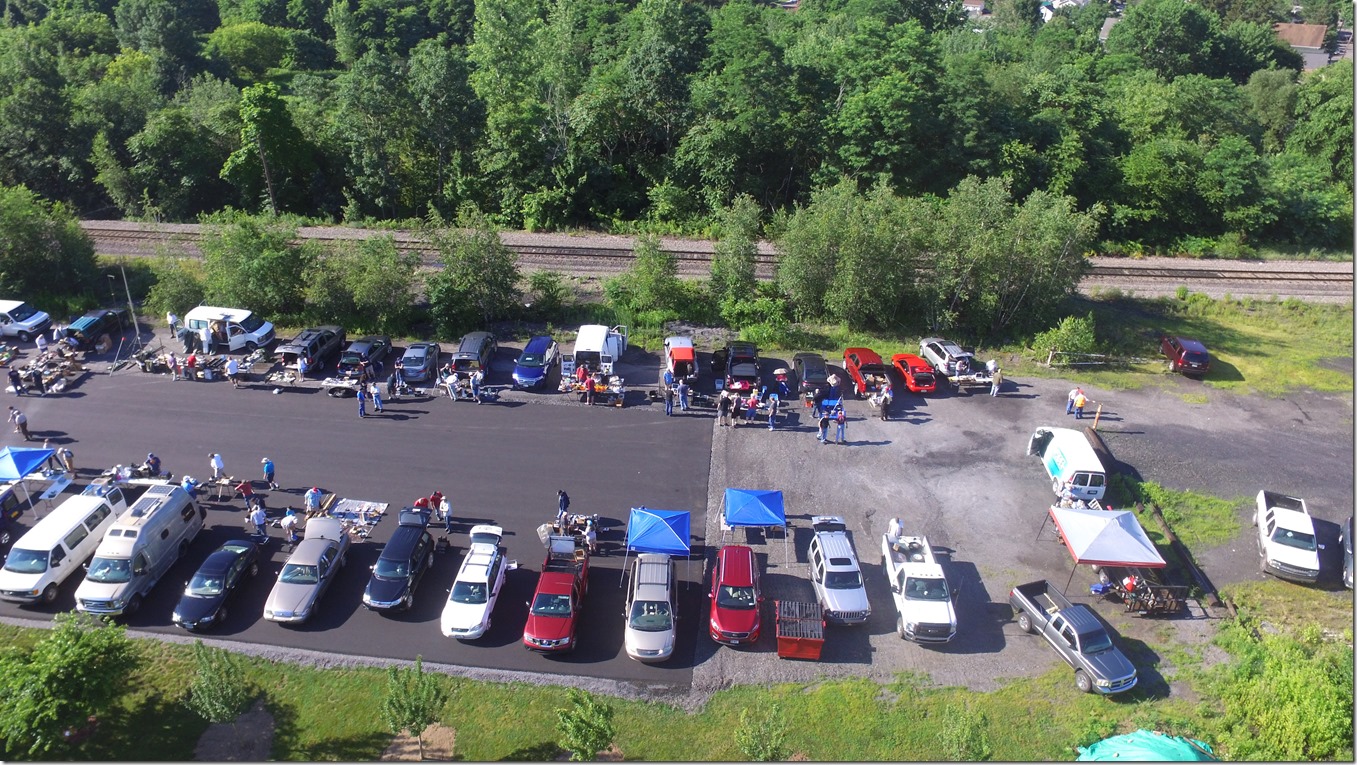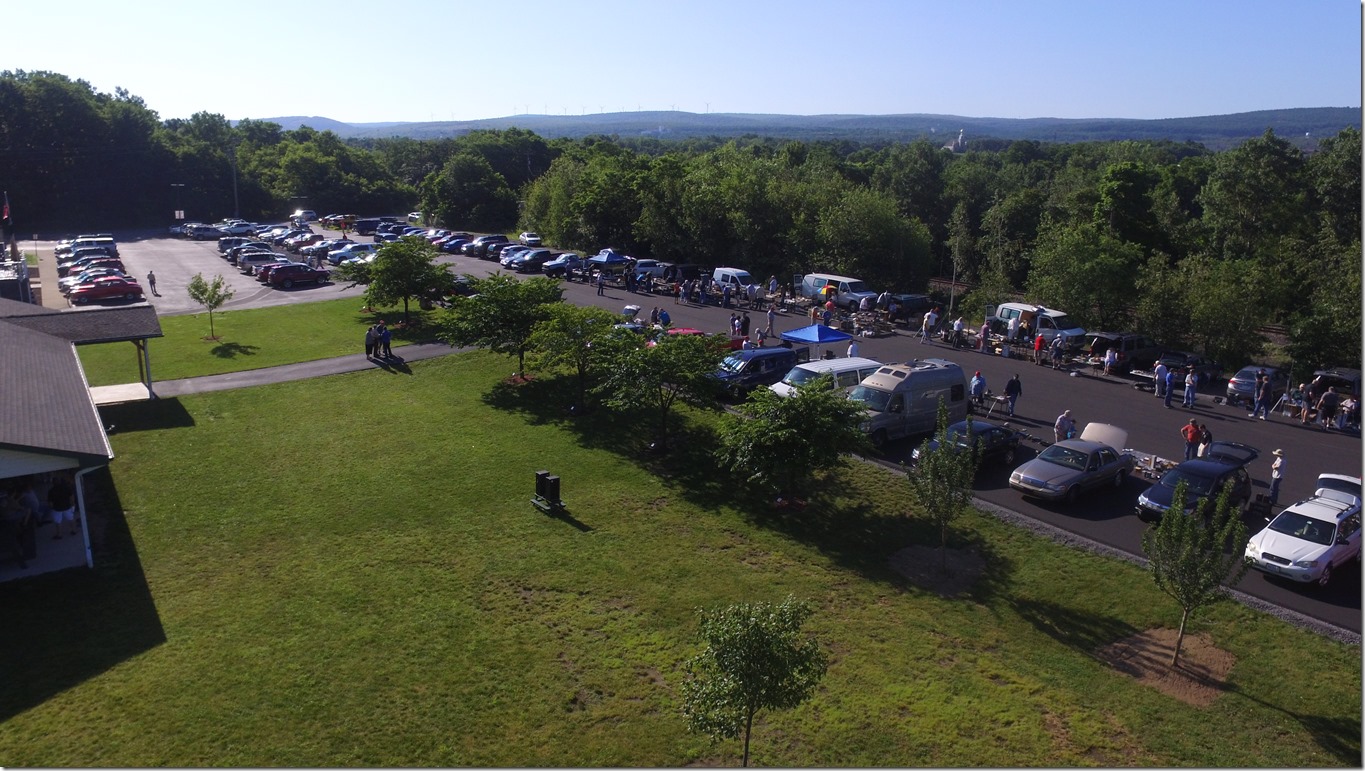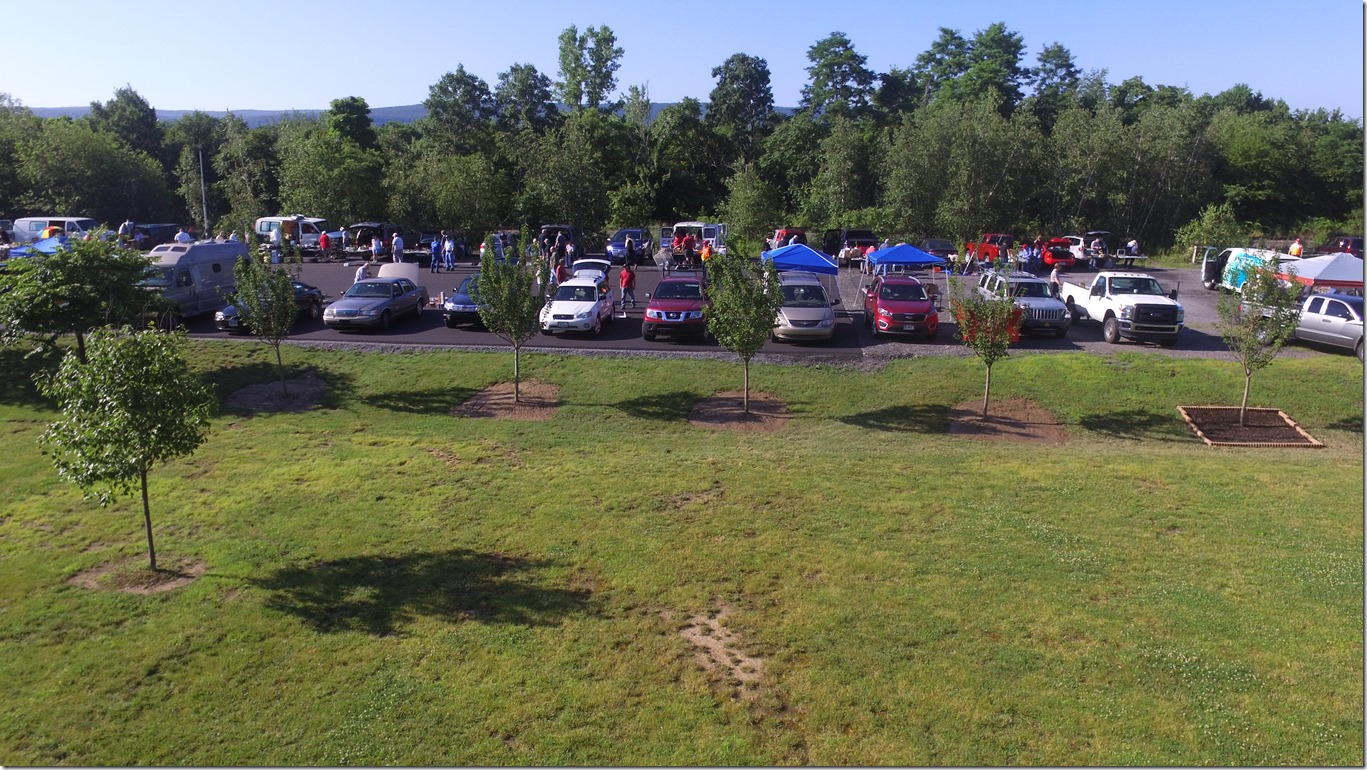 Thanks to Greg, KC3MN for the drone aerials!

Email a Hamfest Question to the Club